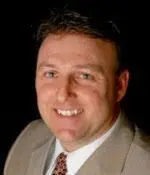 Dr.
Owner/Physician
Dr. Venturino was born and raised near Columbus, OH where he met his beautiful wife of over 26 years. He has a son and a daughter, and two granddaughters, and a grandson. Dr. Venturino attended The Ohio State University for undergrad studies in pre-medicine, and graduated from Cleveland Chiropractic College with the degree of Doctor of Chiropractic. After graduation in 2001, Dr. Venturino moved his family to the Tampa area, and in 2005 started Healing Hands Chiropractic, P.A. Dr. Venturino is an avid sports fan, and enjoys golfing and shooting guns greatly.
---

Ms.
Office manager/Chiro asst
Aly is the office manager of Healing Hands Chiropractic going into her third year now. She manages the scheduling, patient files, patient billing, and is also a chiropractic assistant. She helps patients with their therapies, and keeps the doctor in time and task. Aly is the proud mother of a beautiful little girl, and enjoys music in all forms, shooting guns, and the great outdoors. She is usually the friendly, helpful voice you hear when calling our office.
---

Licensed massage therapist
Suhail is a graduate of Clayton University, of Greenwich, London UK, with a MBA in marketing and adversiting, and a graduate of the SunCoast school of Massage and Natural Health. He is certified nationally in deep tissue, prenatal, sports, Swedish, and relaxation massage, and is certified in Reflexology and aroma therapy. Suhail has worked with Healing Hands Chiropractic since 2007, but has been practicing for 19+ yrs. He loves to travel, watch sports and movies, read, and play sports, such as cricket, swimming, and squash.